At their simplest, vehicle wraps can be described as great, big stickers that are applied to your vehicle. Wraps can cover all the vehicle or just part of your vehicle.
We use 3M materials when we produce the graphics for your wrap. If the wrap goes over your windows, we will use 3Ms perforated window film. You can see through this film from the inside of your vehicle, but you can't see in from the outside very well.
Whether for business advertising or just the fun of it, vehicle wraps will get you noticed. Bring us your ideas and we'll put them out there for you.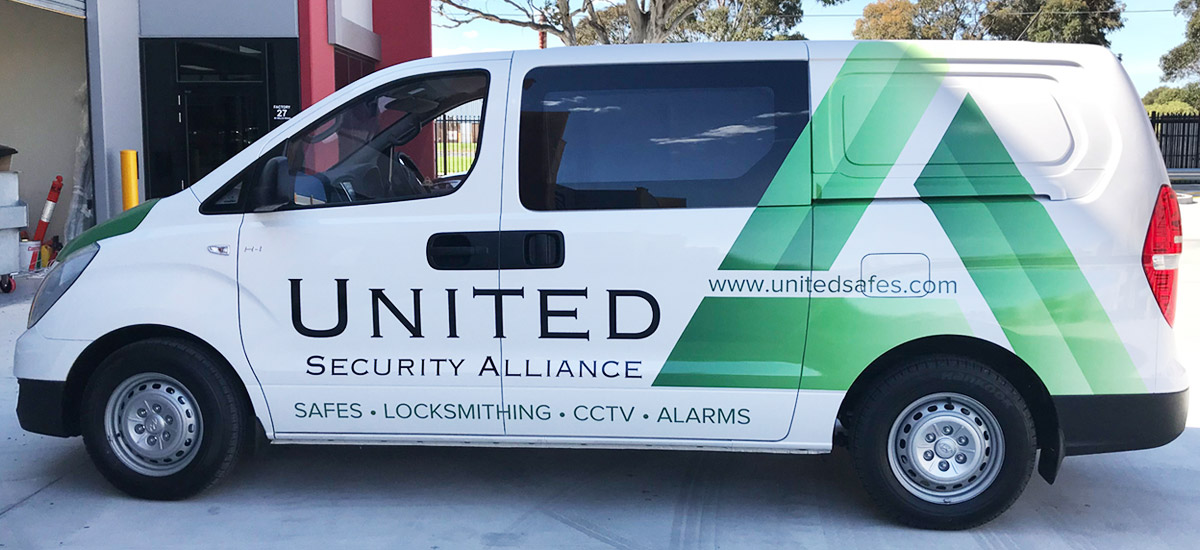 Vehicle Wrap FAQ
How long do vehicle wraps last?
The expected life of a 3M wrap is up to 7 years. This is provided the wrap is properly maintained and cared for.
How do I care for my wrap?
You can take your vehicle through a BRUSHLESS carwash or wash by hand using quality products.
Will the wrap damage the paint on my vehicle?
No, it will not. In fact, it is likely to protect it as it adds another layer.
Can I wrap just part of a vehicle?
Yes, for example, we can wrap just the sides or just the back or just the hood. In some cases, though, a decal may be more cost effective than a partial wrap.