Vehicle decals are numbers, letters and shapes individually cut from a sheet or roll of solid colour vinyl. More than one colour can be used to create your decal. The letters, numbers and shapes are pre-spaced, covered with transfer tape, and then applied to your vehicle in one piece. Decals can be placed on the body of your vehicle or on the windows. Keep in mind that unlike perforated window film, you are not able to see through cut vinyl decals. We use both Avery and 3M products.
Cut vinyl decals are an economical option when you want to get your message across:
Business Logos
Business Contact Info – phone, web, social
Promote an event
Advertise a vehicle for sale
Personalise your vehicle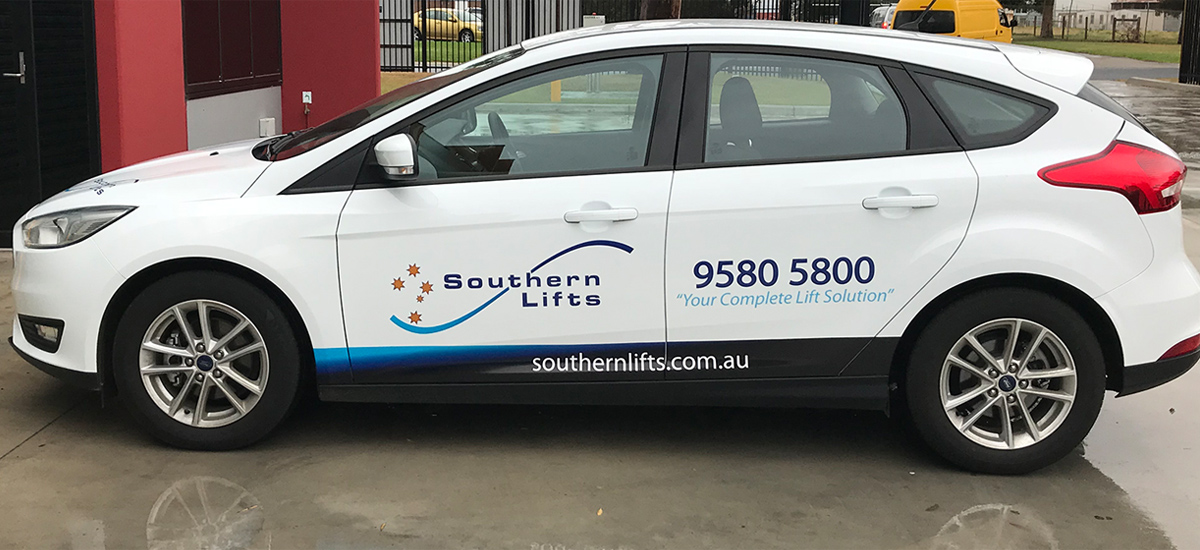 How long will my vehicle decal last?
With proper care, your vehicle decals can last 5-7 years.
How do I care for my decals?
Hand washing is best. Brushes in automatic car washes can catch the edges on decals and lift them. Also, avoid pressure washing the decals.
Will the decals damage the paint on my vehicle?
No, they will not. However, keep in mind that the paint NOT covered by the decals will fade over time but the paint under the decals will not.
Can I remove my decals if I want to sell my vehicle?
Yes. A bit of heat from a heat gun will soften the adhesive and aid in removal. You will want to ensure that you remove any adhesive residue left behind.
Vehicle Wrapping
At their simplest, vehicle wraps can be described as great, big stickers that are applied to your vehicle. Wraps can cover all the vehicle or just part of your vehicle.
We use 3M materials when we produce the graphics for your wrap. If the wrap goes over your windows, we will use 3Ms perforated window film. You can see through this film from the inside of your vehicle, but you can't see in from the outside very well.
Whether for business advertising or just the fun of it, vehicle wraps will get you noticed. Bring us your ideas and we'll put them out there for you.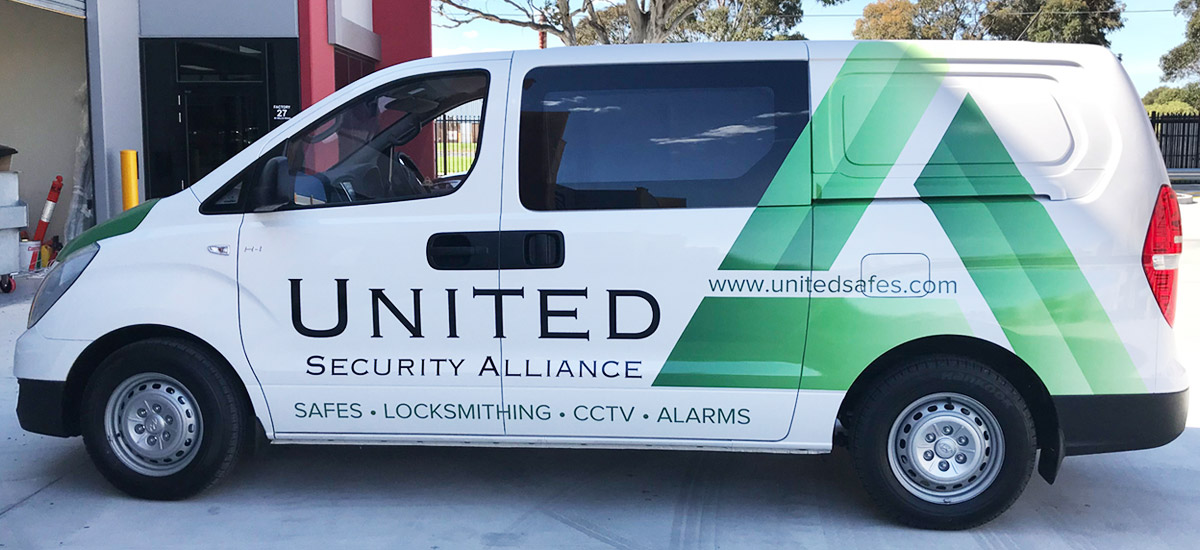 How long do vehicle wraps last?
The expected life of a 3M wrap is up to 7 years. This is provided the wrap is properly maintained and cared for.
How do I care for my wrap?
You can take your vehicle through a BRUSHLESS carwash or wash by hand using quality products.
Will the wrap damage the paint on my vehicle?
No, it will not. In fact, it is likely to protect it as it adds another layer.
Can I wrap just part of a vehicle?
Yes, for example, we can wrap just the sides or just the back or just the hood. In some cases, though, a decal may be more cost effective than a partial wrap.