PROFESSIONALLY DESIGNED WALL GRAPHICS CAN ADD SPECTACULAR IMAGERY AND COLOR TO AN OTHERWISE BLAND WALL!
With the onset of wide format digital printing capabilities, walls have become great advertising vehicles and areas to add to your company's décor.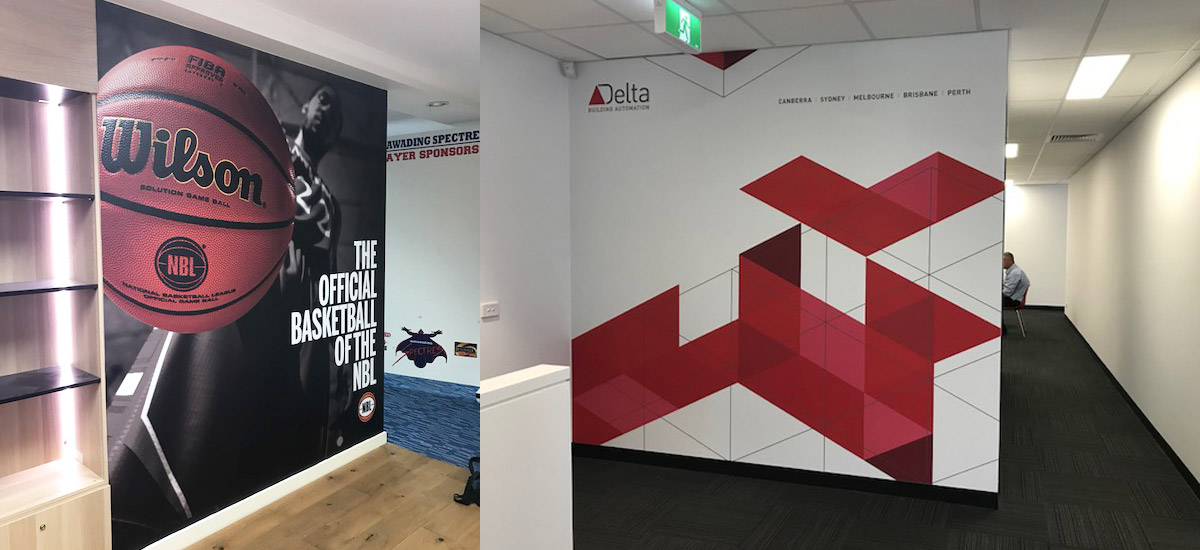 Most wall wraps and wall murals are digitally printed vinyl with a protective laminate to both protect the print and give the desired finish (gloss, textured, or matt). Additional options include digitally printed wallpapers – even textured printed wallpaper! The possibilities for design and images on the wall wrap are endless and only limited by your imagination. Whether a company logo imposed over a dramatic backdrop picture, or a bold graphic to grab your customer's attention – wall graphics are the answer. Although wall graphics have become more popular in indoor applications, wall graphics can be used indoors or out. The newest cast vinyls can be heat applied to even conform to very rough surfaces, allowing concrete and block walls to now be wrapped with bold, eye catching graphics!
Our expert graphic designers will work with you to determine the ideal wall graphic or wall wrap for your situation, and we can even install the graphics at your location.