Signs are important for developing a brand and creating an image for your company. They can be a tool for decoration, for marketing, or for showcasing the persona that you want your business to portray.
Frosted vinyl has long been seen as one of the best, most affordable ways to create that image. This type of print allows you to turn any type of glass into etched glass, and etched glass is a great way to design a business that makes an impact with anyone that walks inside.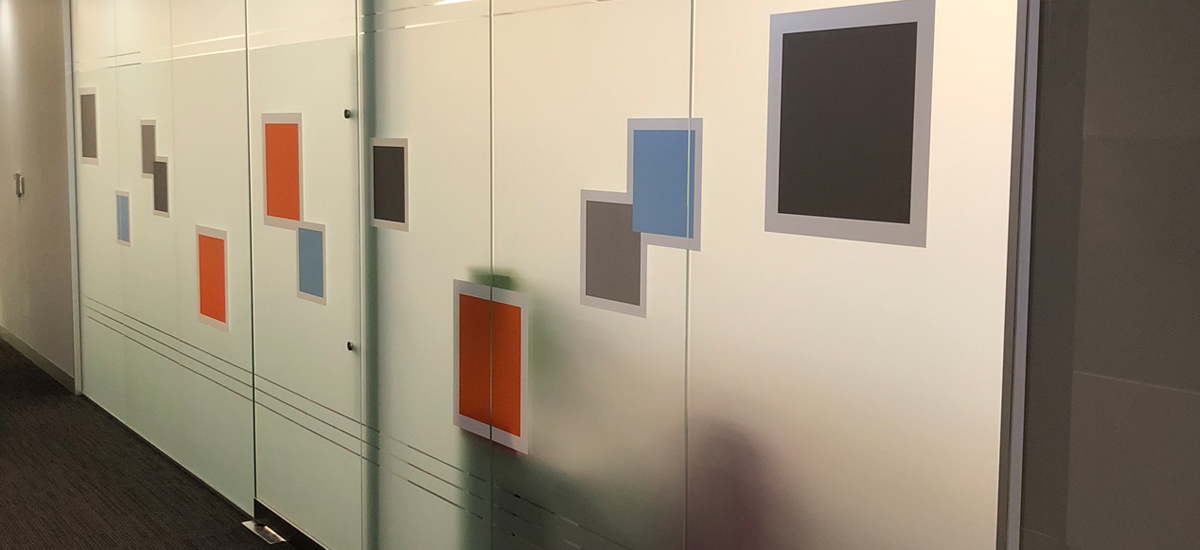 What is Frosted Vinyl?
Frosted vinyl is a type of vinyl print that adheres perfectly to windows and glass. The frosted design has the same appearance as glass cutting, nearly identical to the way that etched glass looks. Yet unlike etched glass, it is significantly less expensive, requires much less work to install, and can be removed and replaced at any time without incurring any additional costs.
There are many different ways to use this type of print, and savvy companies find ways to integrate it into their business. For example:
Frosted Vinyl Decals – Decals allow you to put images, like logos, themed designs, and more, on windows without finding an expensive way to etch the glass. Frosted vinyl is also perfectly printed, because it doesn't have the limitations that glass cutters do.
Frosted Vinyl Lettering for Windows – Even if you're not looking for a full decal, lettering can be a great way to make sure that your store is noticed. Often used on the front of buildings (although it can be used anywhere – even restrooms and office doors), the lettering can make sure that anyone that comes near the property sees what's there in a way that looks high end.
Frosted edge vinyl simply has this fascinating, high quality appearance that few to no other signs or graphics seem to have, and creating a custom vinyl decal is often much easier than creating a physical design on glass given the limitations of many types of etching machinery.
You can use frosted vinyl for glass doors. You can use frosted vinyl on cars. You can use frosted vinyl signage on nearly any type of glass surface, and every time you do, the appearance of that sign will improve dramatically.